A $200 million effort approved in 2021 by the Florida Legislature already has shipped nearly 336,000 free books to elementary school students in the state, making good on a promise to deliver a new book every month to children who need to boost reading skills.
The state's New Worlds Reading Initiative, signed into law last June, is the first statewide book delivery service for Florida's struggling early readers. Students who are reading below grade level at both traditional district schools and district charter schools are eligible.
Families can choose books at their child's grade level from several genres including humor, adventure, art history and science. Books are available in English, Spanish, Haitian Creole, Braille and large print. Each month's delivery includes support materials for parents.
The program was proposed by Florida House Speaker Chris Sprowls, R-Palm Harbor, as a way to encourage students to read at home and to help build home libraries for families who cannot afford to buy books. Outlined in HB 3, it aligned with Sprowls' legislative agenda, which included HB 7045, the largest expansion of a school choice program in the nation.
"We cannot overstate the profound impact teaching a child to read will have on their future success," Sprowls said while promoting the program at an event last summer. "Not only do we open them up to new worlds and ideas, we give them the tools to expand their imagination, foster their curiosity and ultimately chart their own destiny."
More than 100,000 students have enrolled in the program so far, but state officials say more than 500,000 may be eligible. That estimate is based on 2021 reading scores on the state's standardized test, where 45% of third graders scored below grade level in reading.
To help meet the demand, the Lastinger Center for Learning at the University of Florida, a national education innovation hub whose stated mission is to create educational systems where every child and educator experiences high quality learning regardless of life circumstances, is administering the New Worlds Reading Initiative.
We know what we need to do to support kids as readers," said Shaunte Duggins, assistant director of the program at the Lastinger Center. "This is part of that puzzle."
Duggins and her team spent months preparing for the program launch, conducting interviews and focus groups across the state with stakeholder groups including families, literacy leaders and district and community advocates. Included in input from participants at the well-attended sessions were suggestions for book titles, including "I Am Enough," "Charlotte's Web," and "Hidden Figures," based on the Florida Department of Education booklist embedded within the B.E.S.T. Standards.
Scholastic Corporation, the world's largest publisher and distributor of children's books and print and digital materials, was tapped to distribute the books. The company sent the first book shipments in December from a warehouse in Missouri. Books now are being packaged and shipped from a new Scholastic warehouse in Sanford that was created to manage the New Worlds initiative.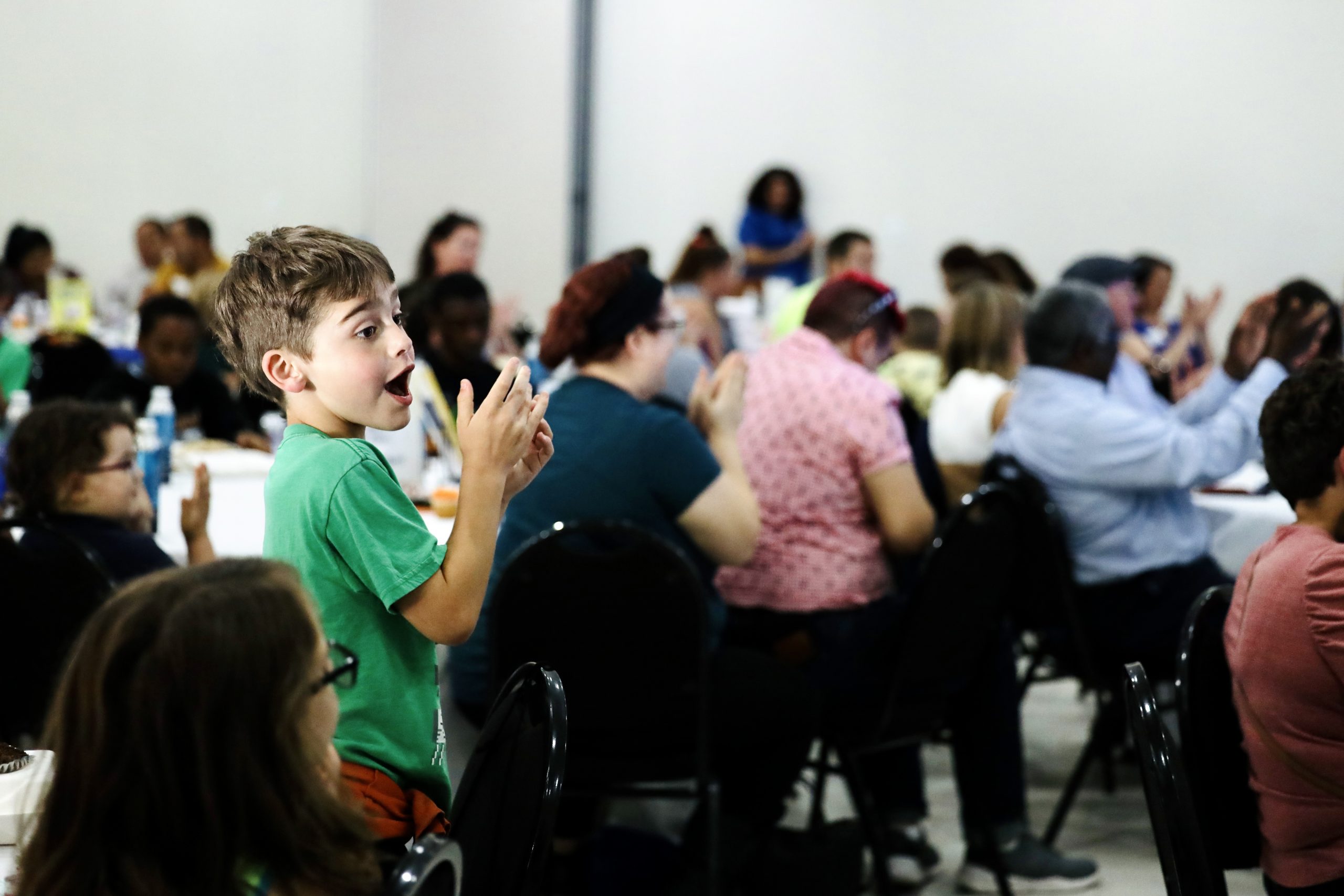 Editor's note: Families can check eligibility requirements for the New Worlds Reading Initiative and enroll their children at newworldsreading.com. To read more about what Florida legislator Chris Spowls has to say about the program, click here.