Communities of Practice Facilitator Training
K-12 CoP Facilitator Training
A Community of Practice (CoP) is a group of individuals who share a common goal and passion or profession. Groups that share successes and problem-solve collaboratively are proven to be higher functioning and achieve greater impact. 
Our Certified Communities of Practice Facilitator training builds the knowledge and skills necessary to effectively facilitate CoPs as a strategy to increase organizational efficiency and effectiveness. Our program develops adept facilitators who promote the values of reflective practice, collaboration, shared leadership, effective pedagogy, democracy and equality in both opportunity and achievement.
We offer tailored Communities of Practice Facilitator Training for early learning and K-12 education professionals.
Contact Raquel Diaz, Ed.D., senior partnerships manager, at rdiaz@coe.ufl.edu for more information.
Intended Participants
This training is open to early learning and K-12 professionals, including educators, directors, coaches and administrators.
Delivery and Duration
This program can be delivered in a face-to-face, virtual or hybrid format. The face-to-face institute consists of three consecutive full days. The virtual experience is a multi-week learning event with job-embedded practice between sessions. We offer foundational, advanced and refresher institutes in order to meet the needs of all facilitators.
"This experience has made me a better trainer because it has provided me with an opportunity to learn tools that I can use to communicate with others. It has allowed me to learn to actively listen and use techniques that can facilitate discussions. Unlike workshops where you are given information that you may or may not use in your practice, this program gave me skills that I can use in my work with teachers, coaches, directors and peers."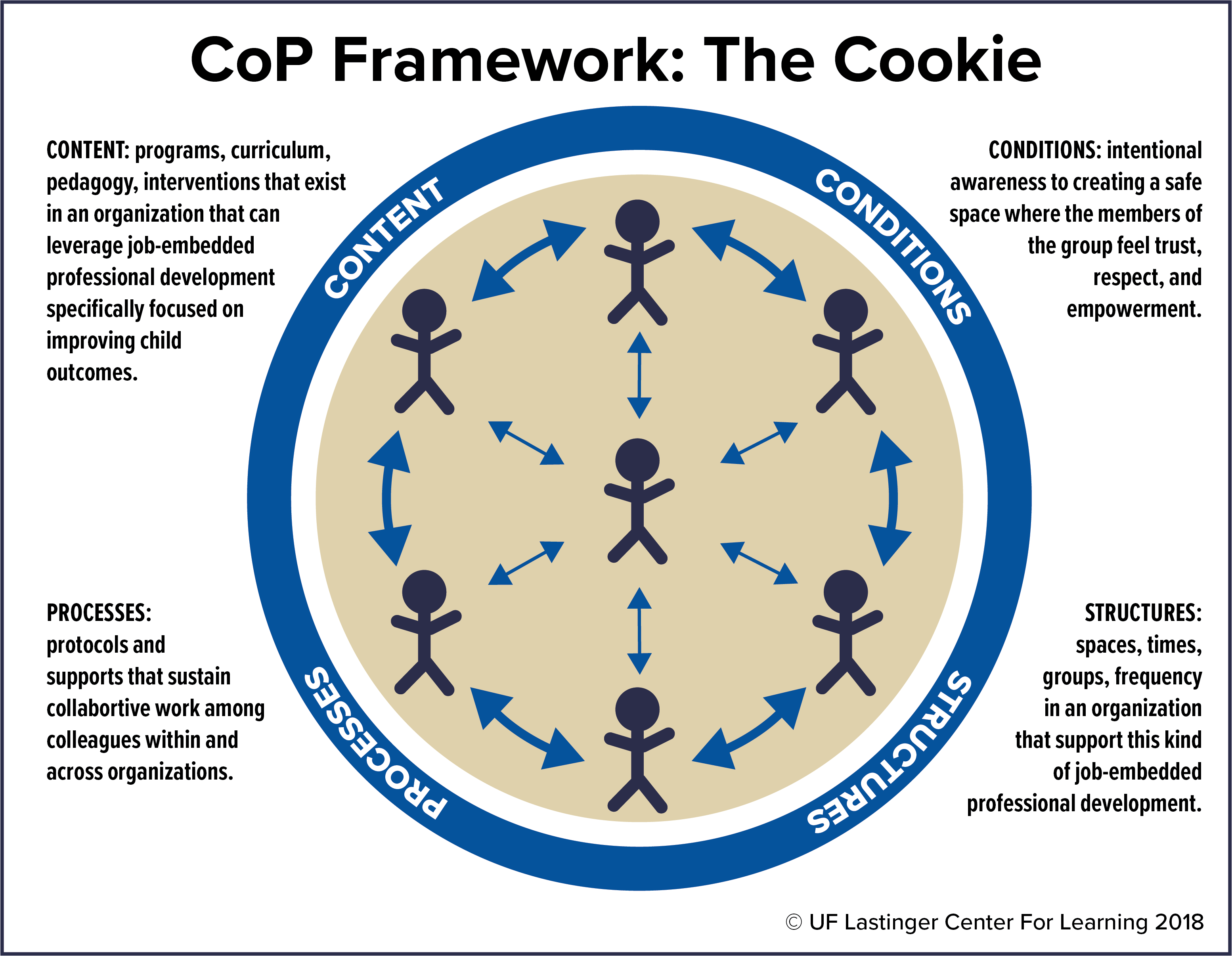 The UF Lastinger Center offers Community of Practice Facilitator Training for early learning and K-12 professionals