With not an empty chair to be found, more than 300 teachers filled the ballroom the morning of the Pinellas Early Literacy Initiative (PELI) Year 2 kickoff celebration.
These Pinellas County school district teachers gathered to learn about the program, the successes of Year 1 and what they had to look forward to in Year 2.
Stacy Baier, CEO of the Pinellas Education Foundation, set the stage and sentiments for the day.
"We believe that the most important level to impact students are the teachers in the classrooms and the principals leading the school," Baier said. 
This was a day to celebrate and recognize teachers for their hard work in the classroom. Baier surprised the group with three hidden prizes throughout the room. Teachers got up and looked under their seats – a disruption tactic you normally wouldn't instruct a classroom of students to do – and received gift cards and goodies to jump-start the excitement of the day. 
Through the Pinellas Early Literacy Initiative, teachers receive access to:
The Literacy Matrix

Summer bridge & professional development

Literacy coaching & early literacy professional development

A digital library & virtual resources
The morning continued with remarks from Pinellas County Schools Superintendent Kevin Hendrick. 
"Something we didn't anticipate was that people would want this [PELI] more than anything in their school," Hendrick said.
PELI was originally established in eight schools in Pinellas County. In the 2022-2023 school year, it will more than double its reach.
Pinellas teachers participating in the Literacy Matrix saw a 77% gain in teacher knowledge of the Science of Reading.
In addition to implementing the PELI model in 16 schools, the Flamingo Small Group Instruction Model will also be implemented districtwide in Pinellas County.
"The Flamingo Small Group Instruction Model makes the biggest difference in children's scores," said Dr. Paige Pullen, UF Lastinger Center for Learning chief academic officer and literacy principal.
The small group model provides teachers with five specific steps for targeted reading intervention and instruction.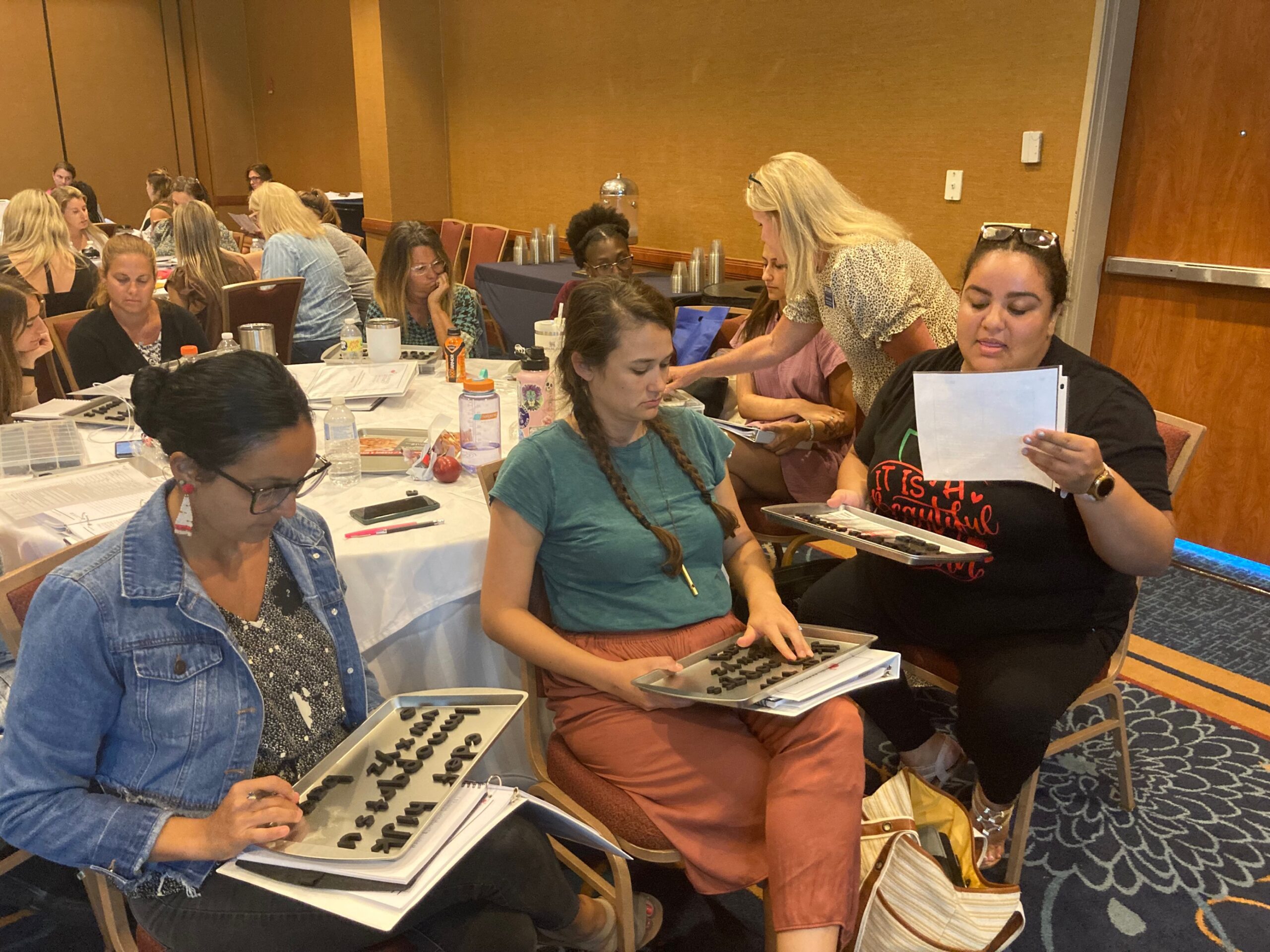 Teachers worked in small groups to practice the five steps for targeted reading intervention as outlined in the Flamingo Literacy Small Group Instruction Model.
"Doing the PELI work really changed the way we thought and began to teach reading to our scholars. They started to build their foundational skills and their confidence, and then their love of reading began," Principal LaKisha Lawson, Fairmount Park Elementary School.
Coursework in the Literacy Matrix and content in the professional development opportunities are rooted in the Science of Reading – the culmination of research over the last 40+ years, intentionally implemented to support educators as they deliver high-quality reading instruction and improve student learning outcomes. 
In the 2021-2022 school year, PELI-participant schools saw a 32% improvement in the number of second-grade students expected to reach proficiency on the third-grade Florida assessments, compared to a 4% improvement in non-PELI schools.
Third-grade reading proficiency is a critical indicator of future academic success. Florida has a 53% Grade 3 passing rate for the Florida Standards Assessment¹. As students progress through higher grade levels, reading for comprehension is a necessary skill; and if they are struggling to decode text, they are more likely to fall behind their peers or drop out of school all together².
As the 2022-2023 school year gets started in Florida, the UF Lastinger Center for Learning remains committed to its mission to create equitable educational systems where every child and educator experiences high-quality learning every day to support the achievement of critical educational milestones. 
PELI is just one example of that commitment, but it's one that will make lasting impacts on the children and educators of Pinellas County, and eventually, the state of Florida.
References:
1. Florida Standards Assessments, Grade 3 English Language Arts. Florida Department of Education (2022).
2. Pre-Kindergarten–Third-Grade Literacy. Casares, J. & Weyer, M. (2019).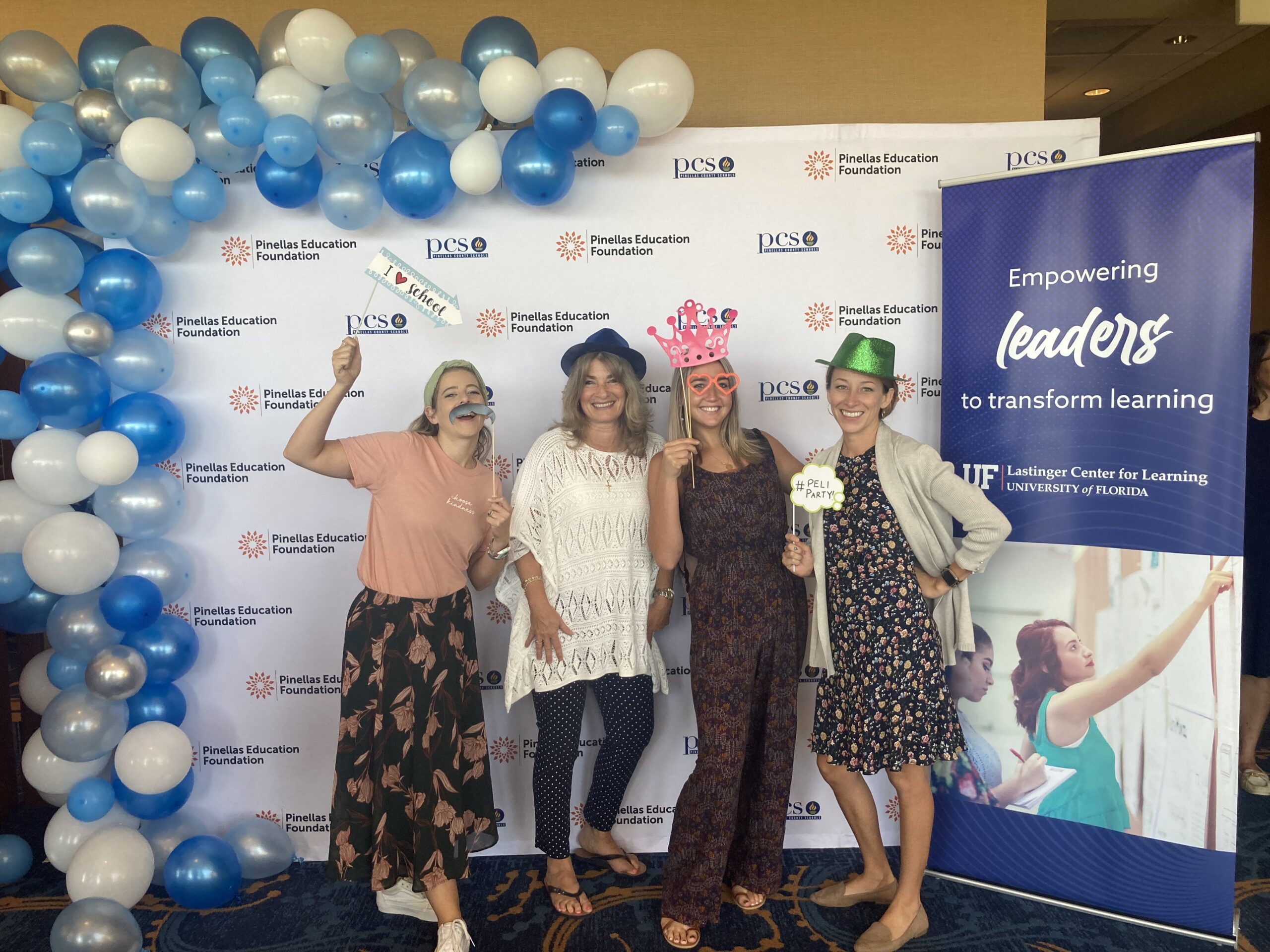 Teachers celebrate PELI Year 2!