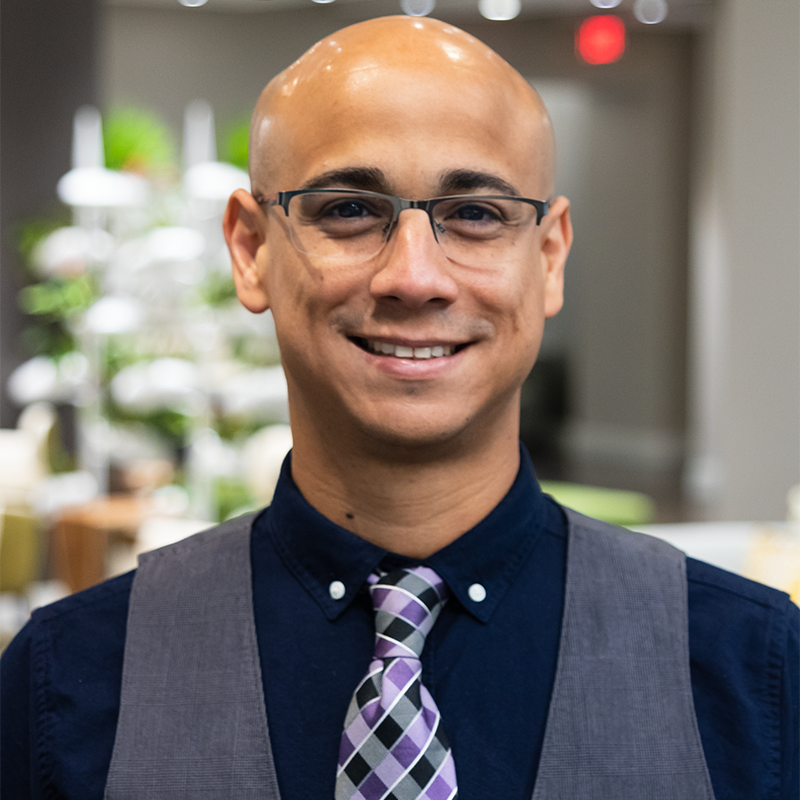 Jose De León Alejandro, PhD
Product Coordinator, Mathematics
Dr. José D. De León Alejandro serves as a Product Coordinator for Mathematics at the Lastinger Center for Learning. José leads the design, buildout, piloting and implementation of the Center's newest online professional development system, the Math Matrix.
Prior to joining the Lastinger Center, José served as the assistant director of Math Nation, contributing content, videos and operational strategic planning, and is currently one of the Math Nation study experts in Algebra 1, Geometry, Middle School content, and OnRamp tools for Middle School and Algebra 1. He has taught high school mathematics for eight years including Algebra 1, Geometry, AP Statistics, and Financial Algebra. During that time he also worked on curriculum, assessment, professional development and a variety of leadership roles. He also taught introductory Geography courses in college.
José earned his BA in Geography and Economics from the University of Puerto Rico, and an MS and PhD in Geography from the University of Illinois at Urbana-Champaign. In his free time, José enjoys coaching soccer, cooking, watching sports, movies, and TV series, and spending time with his wife and two kids.