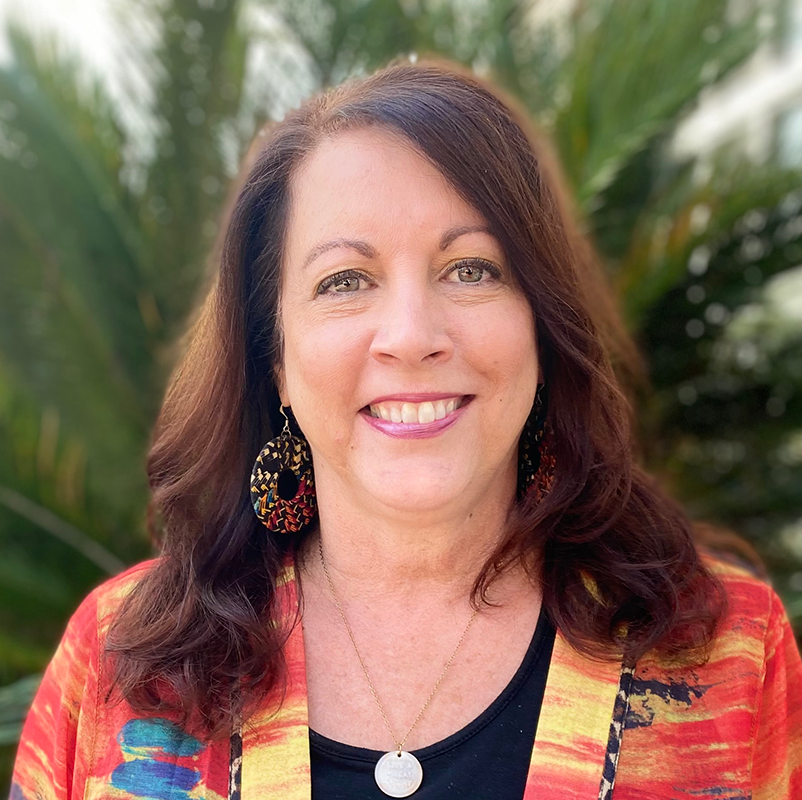 Karen Molinario
Coordinator, Implementation Support
Karen Molinario serves as the Implementation Support Coordinator at the Lastinger Center for Learning. In her role, she coordinates and supports a team in the implementation of high-quality job-embedded professional development opportunities across the country.
Karen has over 35 years of experience working in early childhood education, where she has served as a teacher and program director as well as a field consultant for High Scope Curriculum. Karen was also a program director with the Early Learning Coalition of Miami-Dade for seven years, where she designed and implemented programs to improve the quality of care and education in early learning programs serving children from birth to age 5.
Karen holds a Bachelor of Science in Elementary & Early Childhood Education from Our Lady of Holy Cross College. As a native New Orleanian, Karen enjoys costuming, crafting, and decorating all year long! She loves getting out on the highway exploring back roads on her Harley and finding new places of interest and restaurants to taste local eats.