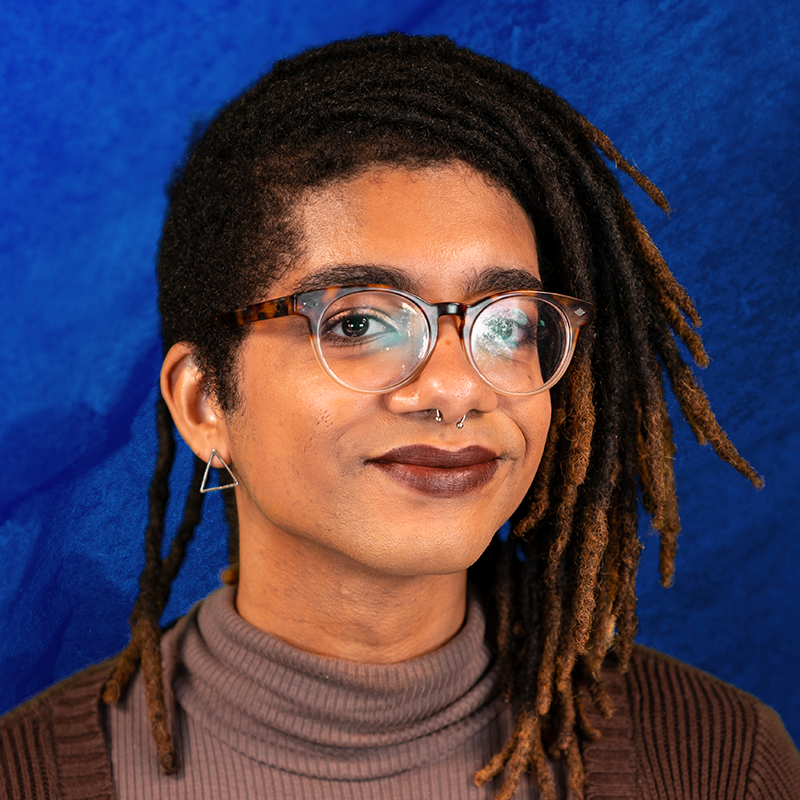 Lexi Reyes
Interactive Media Specialist
352.273.4103 • alexander.reyes@ufl.edu
Lexi Reyes serves as an Interactive Media Specialist at the Lastinger Center for Learning. In this role, Lexi creates assets for and develops interactive e-learning courses.
After graduating from UF, Lexi began her career as an Interactive Media Specialist at Creative Works, where she designed online coursework using Articulate Storyline 360.
Lexi graduated from the University of Florida with a BA in Digital Arts and Sciences. When she's not thinking about, making art for, or playing video games, she's usually rollerblading or trying to befriend stray cats.