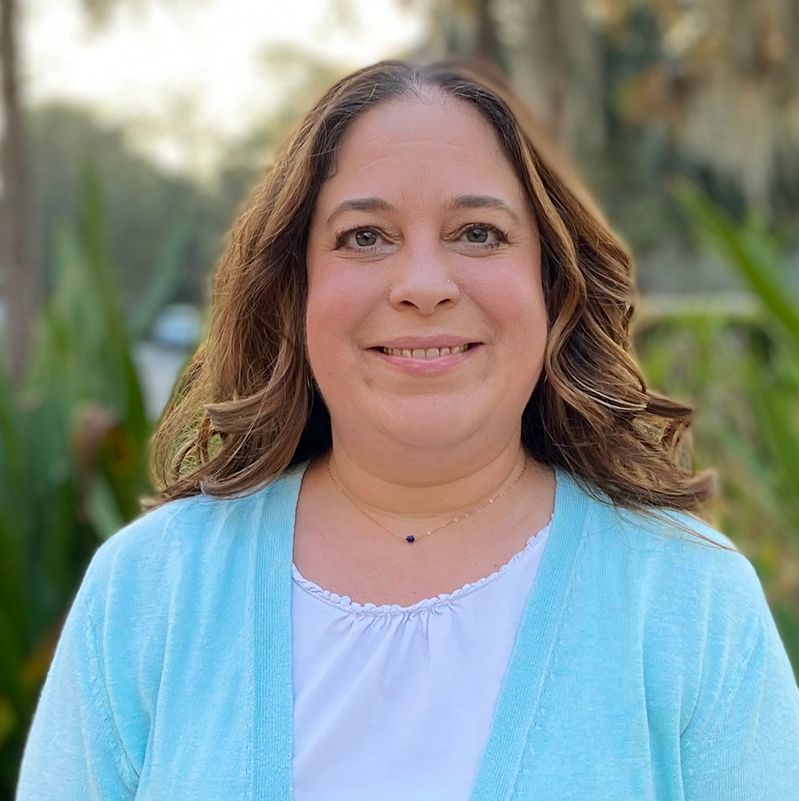 Lisa Sutter
Assistant Director of Products
Lisa serves as the Assistant Director of Products for the Lastinger Center. In this role, she will lead the Products team across the strategic function areas of product development, product marketing, and business development.
Lisa joined the Lastinger Center in 2018 to lead the design and launch of the Hillsborough Early Learning Network. With 20 years of educational and experiential background in early childhood education, child development and public health, Lisa has led and supported initiatives at the local, regional, state and national level. Prior to joining the Lastinger Center, Lisa served as an organizational development consultant with McGlynn Associates, providing high level, cross-agency collaborative meeting design and facilitation supports to create alignment and action for system-wide strategic goals. Lisa has worked with the Human Resource Services Administration (HRSA) conducting Maternal Infant Early Childhood Home Visiting (MIECHV) compliance state site visits. She has also worked for the State of Oregon as a member of the state MIECHV team within the Maternal and Child Health Department, and at the Oregon Early Learning Division where she led the effort to launch the new Oregon early learning hub system. She has also served as Director of Training and Professional Development for Healthy Families America, a national evidence-based home visitation program. Additionally, she was the lead field expert alongside the Director of the Oakland Children's Hospital and WestEd President, Ronald Lally, Ed.D., to support the Romanian ministry of health in implementing a Shaken Baby Public Awareness Campaign and practice changes for nurses working within the abandoned baby ward. Early in her career she also served as the Deputy Director for the Community Planning and Advisory Council in California where she established a multi-disciplinary team of health experts to consult home visitors on their work with families. 
Lisa brings her love of young children and their families to her work in the classroom. She stands for equity and believes in the power of community to transform systems, organizations and individuals for social justice. Lisa holds a B.A. in child development/elementary education from Humboldt State University. In her time away from work, Lisa enjoys many creative pursuits including knitting, sewing, gardening, tending to her flock of chickens and building an herbal apothecary.