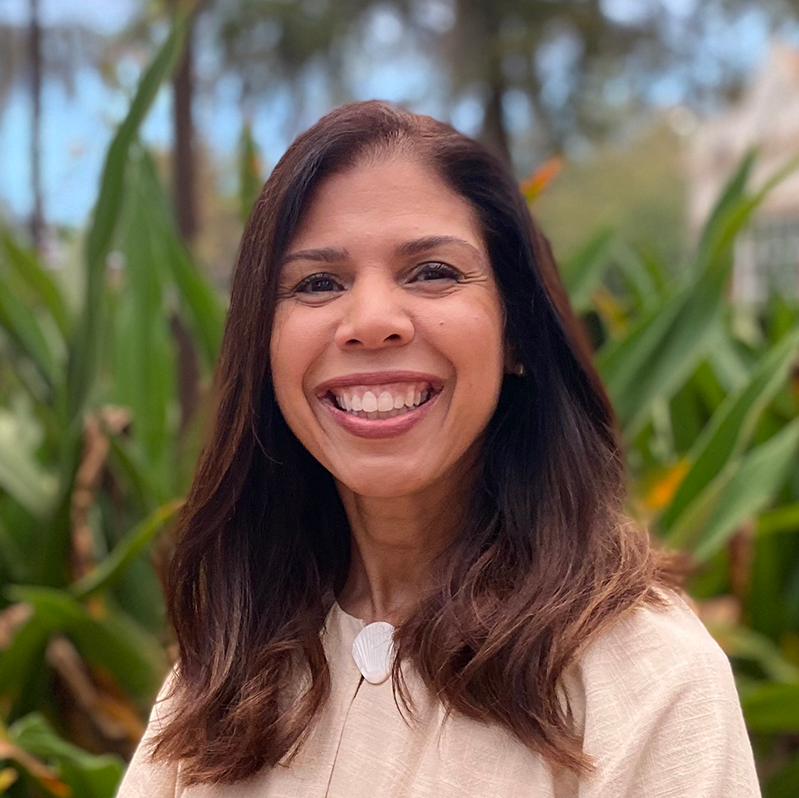 Lourdes Santiago-Poventud, Ph.D.
Coordinator, Content Design
Dr. Lourdes Santiago-Poventud serves in the role of Content Design Coordinator with the Lastinger Center for Learning. Currently she designs online/blended courses for early childhood professionals and manages the Spanish translation of all courses and resources. Dr. Santiago-Poventud has over 20 years of experience in early childhood development including teaching, providing professional development and support, and writing curriculum for early learning educators.
She holds a bachelor's degree in Elementary Education, master's degrees in Reading and Early Childhood Education from Florida International University, and her doctorate from the University of Florida in special education with an emphasis on reading interventions. Her research interests include language and reading acquisition as well as interventions for struggling readers, including English language learners.