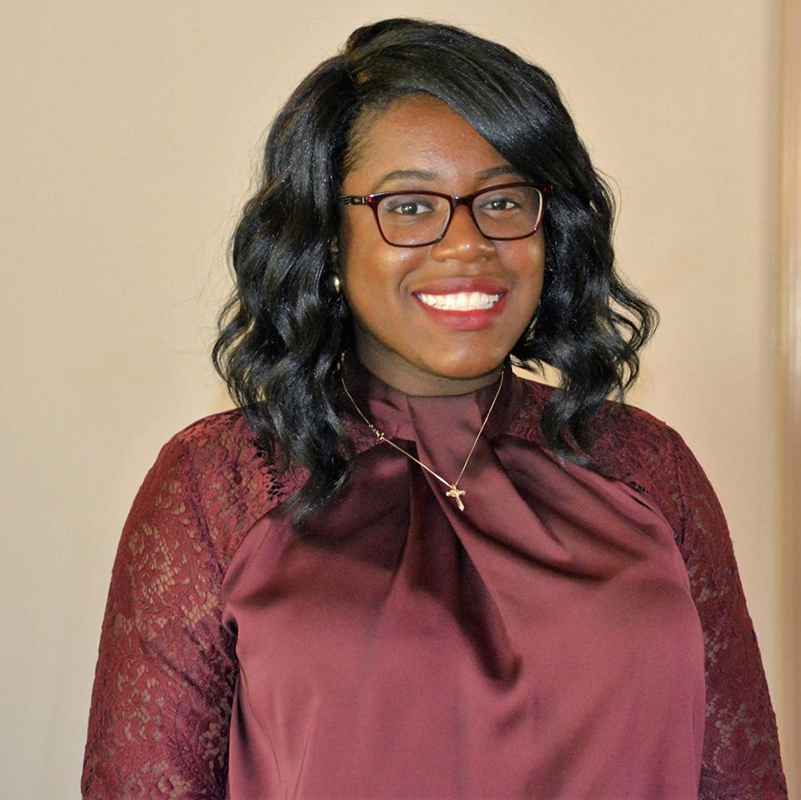 Nasseeka S. Denis
Specialist, Family & Community Engagement, New Worlds Reading Initiative
352.294.9165 • nasseeka18@coe.ufl.edu
Nasseeka S. Denis serves as the Family & Community Engagement Specialist for the New Worlds Reading Initiative. Nasseeka alongside the other Engagement Specialist are responsible for engaging with families and communities who are enrolled in NWRI. As an Engagement Specialist, the team works to identify ways to build intentional relationships, partner with different communities, and partner with families.
Nasseeka began her career as the Onsite Director for I AM STEM camp during the summer months for 5 years, a local STEM camp in east Gainesville. She was responsible for overseeing the operations, camp logistics, and donor logistics. She was responsible for ensuring that the family and student expectation was met all while ensuring her colleagues had the support needed to execute their responsibilities. For the last 6 years, Nasseeka served in various leadership capacities at Aces In Motion, a sports-based youth development program in east Gainesville. During her time, Nasseeka was the Youth and Family Director where she developed the family engagement component in the program, developed a resource pipeline to assist students and families, and served as a liaison between families and schools.
Nasseeka has a bachelor's degree in Anthropology and African American Studies from the University of Florida and a master's degree in Family, Youth, and Community Sciences from the University of Florida. In her free time, Nasseeka enjoys traveling near and far, hiking, spending time with family and friends, and trying new activities.