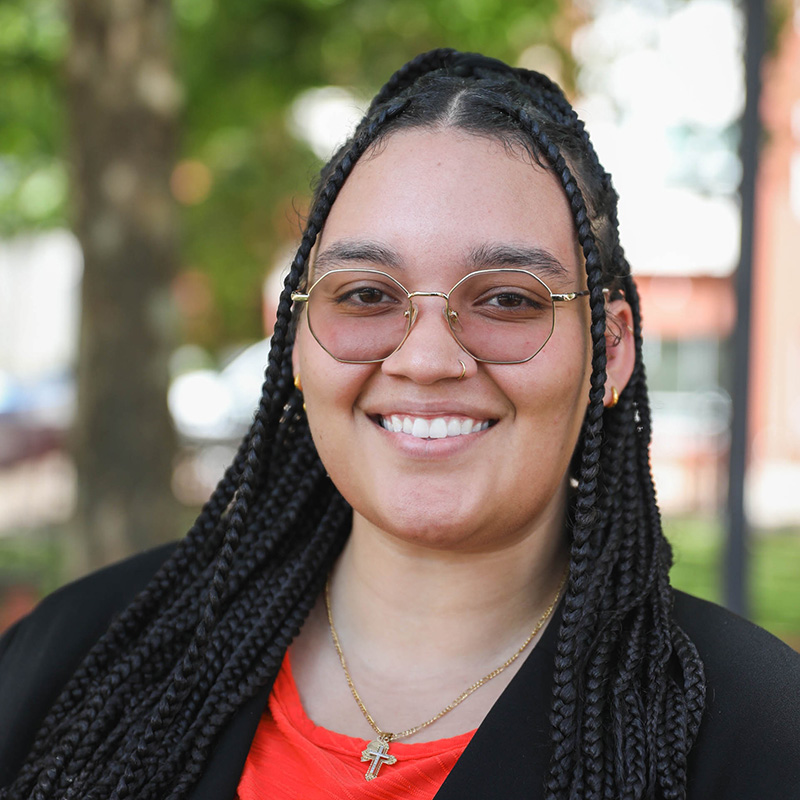 Shalah Newsome, MS
Specialist, New World Reading Initiative Events
352.273.4103 • shalah03@coe.ufl.edu
Shalah Newsome serves as the Events Specialist with the New Worlds Reading Initiative. In this role, Shalah assists in the planning and organizing of New Worlds Reading events including public and social functions, student enrollment support, and student recognition.
Shalah began her professional journey in Group Sales with the Harlem Globetrotters, taking responsibility for booking groups and securing discounted rates for performances at Globetrotter shows across the United States and Canada. Afterward, she explored Recreation Events during her graduate assistantship at Georgia Southern University, where she acquired valuable experience across various areas of recreation. Shalah developed training and processes for the facilities team, while also organizing and planning monthly department bonding events for the student staff. This ultimately led her to her most recent position as the Coordinator for Recreation Events and Outreach at UF RecSports. In this role, she spearheaded the planning and execution of all departmental events, while also overseeing outreach initiatives, collaborations, and partnerships, and providing support in Alumni engagement efforts within RecSports before joining the New Worlds Reading Initiative.

Shalah has a bachelor's degree in Tourism, Events and Recreation Management with a specialization in Event Management from The University of Florida and a master's degree in Sport Management from Georgia Southern University. During her free time, Shalah finds joy in spending quality time with her friends and family or simply unwinding on her cherished green sectional.