The Flamingo Literacy Matrix helps teachers develop the specialized skills and knowledge needed to deliver effective reading instruction.
Our online professional development system is based on the science of reading and prepares teachers to: 
effectively teach reading

diagnose reading issues

intervene appropriately using research-based strategies
Participants demonstrate evidence of their learning and receive personalized feedback from expert literacy navigators.
Intended Participants
K-5 educators and coaches seeking reading professional development. Florida K-5 teachers may complete the Literacy Matrix to satisfy reading endorsement requirements. South Carolina K-5 teachers can satisfy the Read to Succeed Endorsement with the Literacy Matrix. 
Delivery and Duration
Participants can customize professional development based on their needs by taking any or all of the following online modules:
Big Picture (prerequisite for all course takers)

Competency 1: Foundations of Reading

Competency 2: Instructional Practices

Competency 3: Assessment of Reading

Competency 4: Intervention

Competency 5: Demonstration of Accomplishment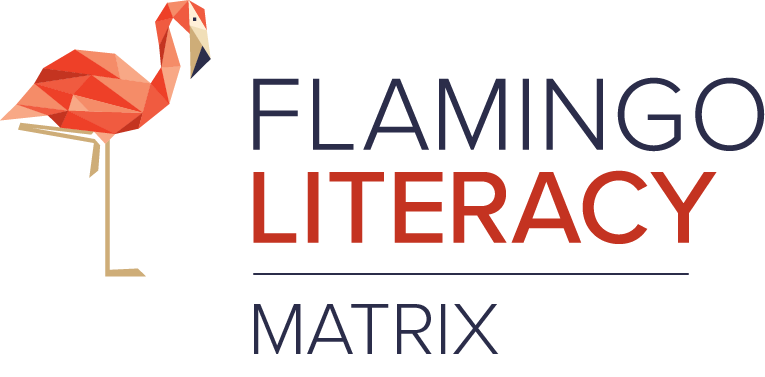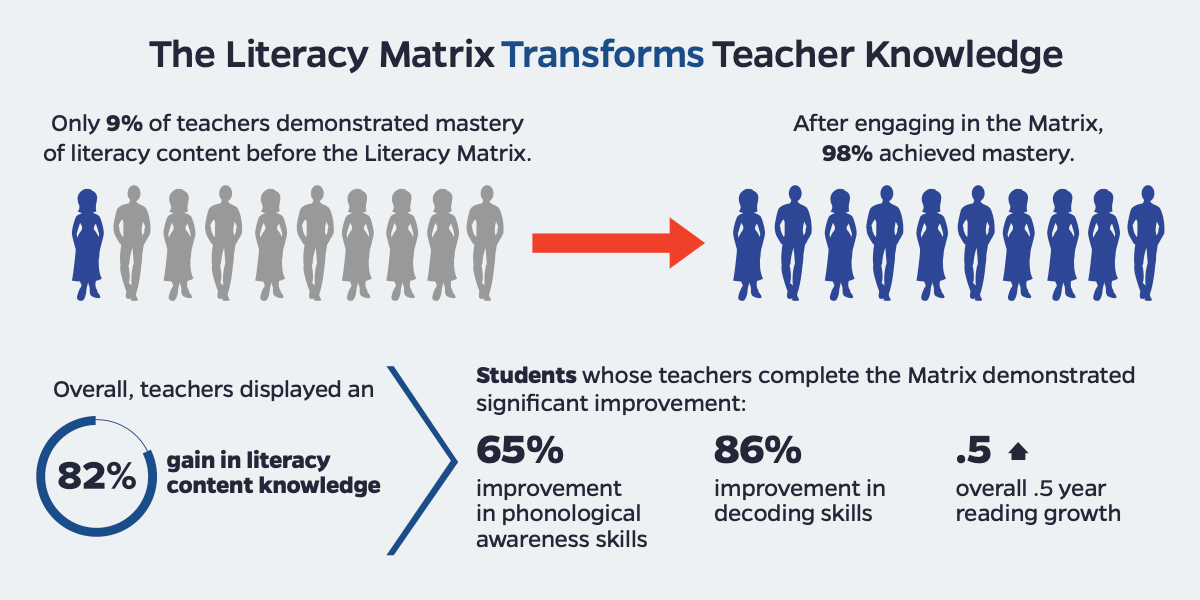 Data shows the Literacy Matrix is moving the needle—learn how it's impacting teacher practice and student outcomes.
"Participating in the Literacy Matrix professional development has grown my skill set as a teacher, especially in the areas of intervention for struggling readers. Through the Matrix, I learned skills to provide early intervention in a systematic, research based way, instead of just making my best professional "guess" at what areas the student was struggling in. I have been teaching for 10 years and through this Matrix…I have learned more about reading instruction and intervention than ever before."