The Literacy Matrix helps teachers develop the specialized skills and knowledge needed to deliver effective reading instruction.
Our online professional learning system is based on the science of reading and prepares teachers to: 
effectively teach reading

diagnose reading issues

intervene appropriately using research-based strategies
Participants demonstrate evidence of their learning and receive personalized feedback from expert literacy navigators.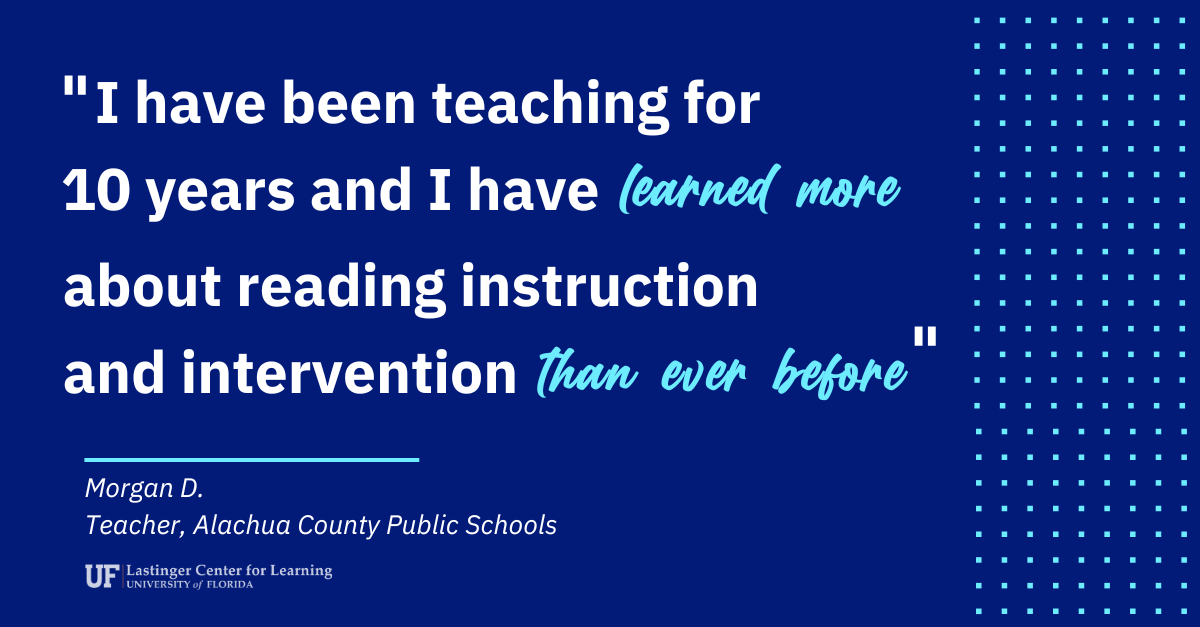 2023 Fall Dates
October 24, 2023 – May 6, 2024
Competencies 1, 2, 3, 4 and 5 available
Term A Offerings
6 weeks

Term B Offerings
5 weeks (accelerated)

 October 24 – December 4

November 14 – December 18

December 12 – January 29

(7-weeks)


Extra week for holidays

January 9 – February 12

February 6 – March 18

February 20 – March 25

March 26 – May 6

April 2 – May 6
Intended Participants
The Literacy Matrix is available for free to:
K-12 educators and coaches in Florida as a pathway to the Reading Endorsement
Participation may be contingent upon district approval. Download the pre-enrollment flyer for more information.
Delivery and Duration
Participants can earn up to 300 hours of professional learning based on their competency needs. Each competency is time-bound and seven weeks in length (six weeks in summer term). 
Competency 1: Foundations of Reading Instruction (60 hours)

Competency 2: Application of Evidence-Based Instructional Practices (60 hours)

Competency 3: Foundations and Application of Assessment (60 hours)

Competency 4: Foundations and Application of Differentiated Instruction (60 hours)

Competency 5: Demonstration of Accomplishment (60 hours)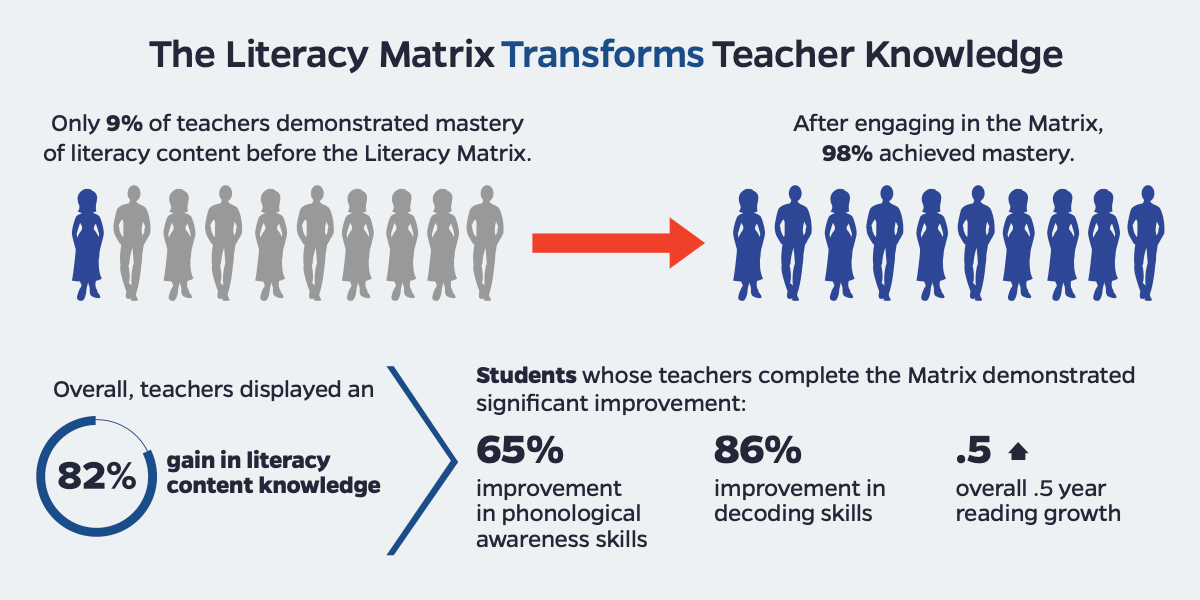 Partner with us!
For more information on bringing the Literacy Matrix to your state or district, contact Language and Literacy Partnerships Manager Jessica Richards at jessica.richards@coe.ufl.edu.
Educators can also register for the Literacy Matrix through self-pay, including but not limited to:
Any non-Florida public school educator

Any charter school, private, or homeschool educator 

Any Florida public school educator who is not able to register due to lack of seats